Hier kannst Du die aktuelle Position aller Schiffe der Royal Caribbean Flotte verfolgen und erhälst relevante Infos zu den Schiffen.
Über die Royal Caribbean Line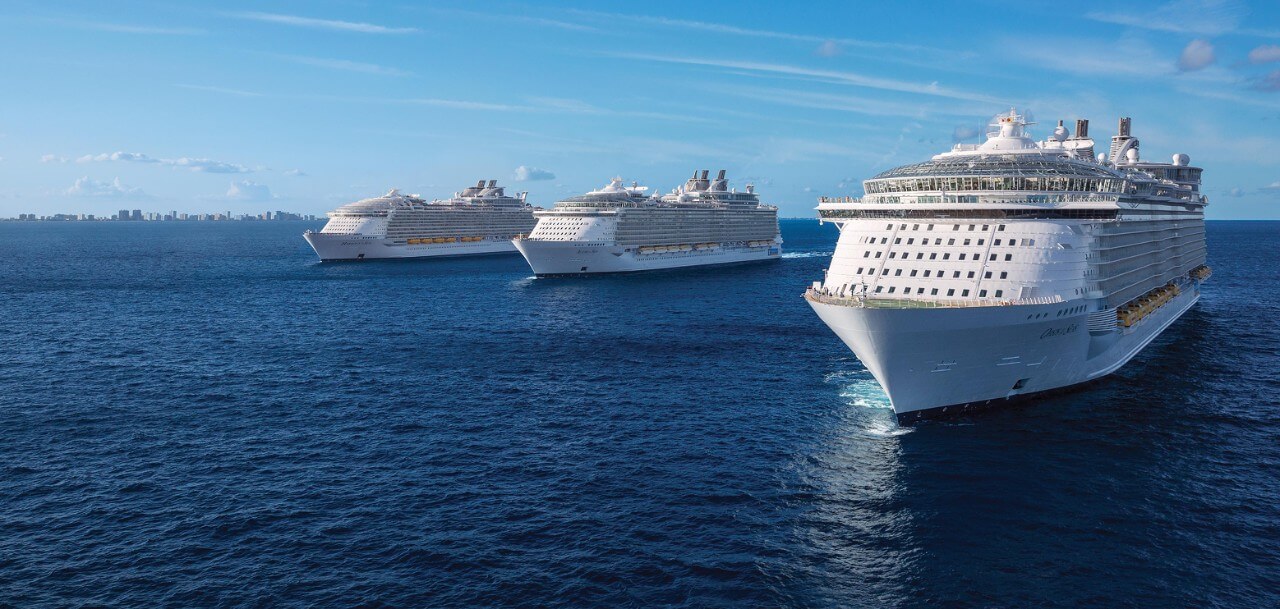 Die Royal Caribbean International wurde 1968 als Royal Caribbean Cruise Line gegründet. Ein Übernahmeversuch durch die Carnival Cruise Lines scheiterte. 1988 kam es zur Fusion mit der Admiral Cruise zur Royal Admiral Cruises (später dann wieder RCCL). Nach einer Umstrukturierung des Unternehmens wurde die Sovereign of the Seas eingeführt – das größte Kreuzfahrtschiff seiner Zeit. Nachdem das Unternehmen die Celebrity Cruises erwarb wechselte man den Namen von Ryoal Caribbean Cruise Line zu Royal Caribbean International. 1999 wurde die Voyager of the Seas in Dienst gestellt, das größte Kreuzfahrtschiff seiner Zeit, was viel Aufmerksamkeit in den Medien mit sich brachte. 2002 kaufte die RCI die Princess Cruises Ltd. für rund 5,67 Milliarden US-Dollar. Im Oktober 2016 wurden bei Meyer Turku zwei mit rund 200.000 BRZ vermessende Schiffe unter Finanzierungsvorbehalt in Auftrag gegeben. Die Schiffe sollen 2022 und 2024 abgeliefert werden.
Videos zur Royal Caribbean Line